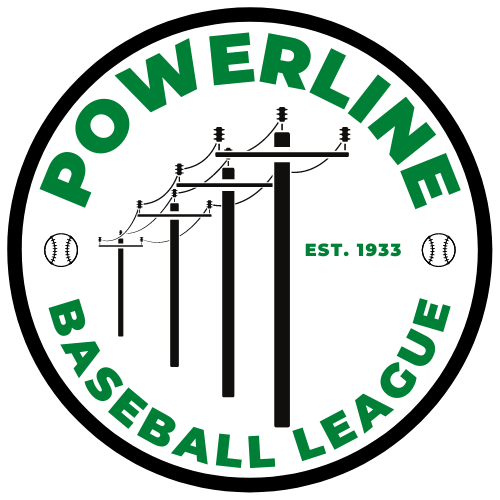 Established in 1933, the PBL is Alberta's longest running senior baseball league. The PBL is a single-A baseball league with teams in the Edmonton and Camrose areas. The PBL plays twice a week from early May to the beginning of July with playoffs running to early August.
2022 Teams: Armena Royals, Battle River Rivals, Camrose Roadrunners, Rosalind Athletics, Tofield Braves and Vegreville Blue Jays
Interested players or teams who want to join the Powerline Baseball League can contact the league at the contact information below.
PBL Website
Twitter @powerlineleague
2022 Powerline Baseball League Playoffs
2022 PBL Champions - Vegreville Blue Jays
Josh Arndt, Kyle Brisebois, Dylan Haydon, Tyler Hayduk, Mike Henry, Stephen Hrabec, Zak Lang, Jesse Michalcheon, Kyle Muzechka, Lane Pipke, Lane Skori, Grayson Soprovich, Zach Soprovich, Logan Tatarin, Tag Weder, Craig Weder, Colten Ziegler, Alan Ziegler, Bryan Ziegler, Randall Ziegler.