Baseball Alberta Zone 1-2-3 Support Role
---
---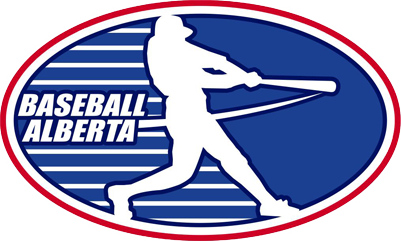 ---
ZONE 1-2-3 PROGRAM SUPPORT ROLE - BASEBALL ALBERTA
Application deadline: March 1, 2019
Term: approximately April 1, 2019 - August 9, 2019. The term may be renewed each subsequent year at the discretion of Baseball Alberta.
Roles and Responsibilities:
Baseball Alberta has experienced significant growth in participation in its leagues and programs in Zones 2 and 3 over the past several years. Recently, teams from Lethbridge in Zone 1 have joined our leagues and there has been interest expressed from other teams in Zone 1.
As we have continued to grow in Zones 1,2, and 3, we recognize that there is value in establishing a better Baseball Alberta staff presence in these areas. The Baseball Alberta office is located in Edmonton and creating this presence will be accomplished by having a part-time staff resource in the greater Calgary region.
Key Activities:
Provide registration support to Baseball Alberta NCCP coach and NUCP umpire clinics. This would include collecting payment from attendees and tracking participant attendance.
Support the Technical Coordinator in ensuring Baseball Alberta presence at Talent Identification Camps for the Canada Cup and Teams Alberta Women's Teams.
Provide quality control on Baseball Alberta programming being offered in the area.
Prepare a report on all diamonds that Baseball Alberta league games are being played on as well as opportunities for facility utilization in the area.
Attend selected games as a Baseball Alberta Representative during weekends of league play. This includes a minimum attendance at one hosting weekend in Lethbridge.
Report any on-field incidents worthy of follow up to the Executive Director and Technical Coordinator. This includes incidents involving coach or player ejection, umpire conduct, and spectator conduct.
Assist the Technical Coordinator and/or Girls Baseball Technical Coordinator with any Baseball Alberta Outreach offered within Zone 1,2, or 3.
Promote Baseball Alberta programs such as Rally Cap and the CNBL 18U A League.
Attend meetings of Member Associations as required to assist with Baseball Alberta program information and implementation and be a point of contact to help us better understand issues and opportunities in the area.
Depending on the qualifications of the individual, complete NCCP evaluations of coaches requiring certification and facilitate NCCP clinics.
Qualifications:
Demonstrated interest, knowledge, and involvement in baseball program development, administration, and delivery.
Must be highly self-motivated and able to work well independently as well as in a team.
Ability to flex work hours to support baseball activities during evenings and weekends as required, particularly during the program intensive in-season period.
Preference for NCCP Trained Learning Facilitator and/or Evaluator.
Contract Details:
The term of the role would be from April 1, 2019 to August 6, 2019.
Baseball Alberta provides an Honourarium of $8,000. This would be paid in four equal installments in May, June, July, and August.
Hours of work are expected to be highly variable throughout points in the year with the clear expectation that the incumbent will work to deliver specific results against defined metrics.
The successful candidate will need to be in close contact with Baseball Alberta office staff and report weekly to the Executive Director to confirm a specific activity plan for each week.
Apply to:
Baseball Alberta
c/o Executive Director
11759 Groat Road
Edmonton, Alberta
T5M 3K6
OR via e-mail: registrar@baseballalberta.com