Program Coordinator - Job Posting
---
---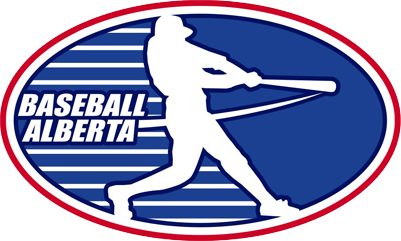 ---
PROGRAM COORDINATOR - BASEBALL ALBERTA
Application deadline: December 22, 2017
Roles and Responsibilities:
The Baseball Alberta Program Coordinator role is a comprehensive, multi-faceted role with broad responsibilities for baseball program administration and delivery in Alberta. Reporting to the Executive Director with ultimate accountability to the Board of Directors of Baseball Alberta, this role will be based out of the Baseball Alberta Edmonton office working as part of a team of employees focused on serving the member Associations of the province in developing, administering, and growing the sport of baseball in Alberta. Specific areas of responsibility include:
League Management

Chair of various Baseball Alberta Leagues based on age category and level.
Create and manage game schedules throughout the League season.
Manage teams' schedule and placement to ensure high quality of competition ("Tiering").
Update standings and league results.
Select appropriate host sites for Baseball Alberta Provincial Championships and ensure that these hosts receive all materials and support necessary to successfully execute the tournament.
Prepare end of season reports and provide recommendations for improvement.

Program Coordination

Support specific Baseball Alberta programs working within a team of people responsible for these programs. These may include the Women's Baseball Program, the NCCP Coach Clinic program, the DQ Rally Cap Program, and the Player Development Camps program as well as other programs that help develop the sport of baseball throughout the province.
Support the NUCP Umpire Clinics program through coordination with the Provincial Umpire Committee, booking clinics, and ensuring clinics have all required instructional materials.
Support the Arbiter umpire assigning system by entry of umpires and entry of league schedules in a timely fashion.
Coordinate Chef de Mission selection process including obtaining and reviewing applications, selecting candidates, and conducting Chef orientation.

Communications

Assist in the development of the annual Baseball Alberta Handbook including compiling league information and creating content.
Coordinate Baseball Alberta's website and social media communications including developing and posting content and ensuring communication of Baseball Alberta activities are accurate and current.

Administration

Provide timely responses to telephone and email information requests to our members.
Maintain up to date contact lists for key roles for member Associations.
Provide support to member Associations on the use of the online player registration system as well as manage and report on registration information.
Book travel to support Teams Alberta participating in post-Provincial play.
Actively participate in Baseball Alberta activities (Board Meetings/AGM).
Identify key contacts and maintain effective relationships with the baseball community.
Deliver mass email communications as necessary to inform our registered members about Baseball Alberta activities and programs.
Other duties as assigned.
Qualifications:
Bachelor's degree in Recreation Management or related degree, or an equivalent combination of training and experience.
Willingness to work in a dynamic, not-for-profit workplace while working with an ever changing group of key volunteer baseball organizers throughout Alberta.
Ability to communication effectively with all key stakeholders including Baseball Alberta operations staff, Baseball Alberta Board members, and member Association volunteers and staff, via written reports, formal and informal presentations and day to day interactions.
Demonstrated ability in sport program development, administration, and delivery.
Strong organizational skills and the ability to manage multiple activities and programs at a time.
Must be highly self-motivated and able to work well independently as well as in a team.
Proficiency in Microsoft Office applications including Word, Excel and PowerPoint. Experience with social media platforms such as Twitter and Facebook would be a bonus.
Salary and Benefits:
Salary of $50,000 to $60,000 plus benefits depending upon experience and qualifications.
Apply to:
Baseball Alberta
c/o Executive Director
11759 Groat Road
Edmonton, Alberta
T5M 3K6 OR via e-mail: registrar@baseballalberta.com